Practical Self-Care Strategies for Busy Teens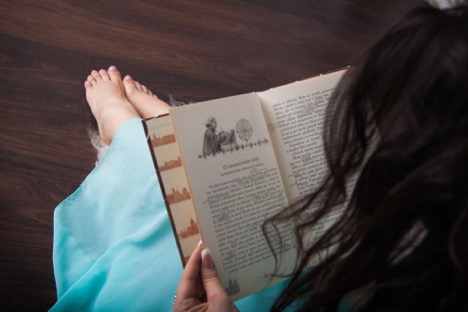 Self-care is crucial for adults, but it's even more important for teenagers. After all, most adults only resort to self-care in a desperate act when they are on the verge of burnout. But what if you learned how to build healthy self-care habits in your teens?

Here's what would happen: You would be fostering your health and wellbeing while preparing yourself to better withstand the challenges and difficulties you face on your journey.
Sounds pretty great, right? The good news is that there are plenty of practical self-care
strategies to implement in your daily routine, even if you're busy with school, work, and other commitments. Read on for some simple advice on structuring your life for wellness, courtesy of the Knappa School District!
Find Flexible Work Opportunities
You will quickly realize how much of your life is spent working as you enter adulthood. If you don't enjoy what you do or if it doesn't offer you the flexibility necessary to maintain a work-life balance, then you could be making it difficult for yourself to live an enriching life.
These days, there are more flexible career paths than ever before because you can do
countless jobs in a remote or hybrid setting. For example, you can become a web designer, software developer, freelance writer, IT specialist, virtual assistant without being tied down to a traditional workplace.
If you think freelancing is the ideal path for yourself, sign up on a job board today to start promoting your brand and getting clients. Fiverr is one of the best platforms for new and experienced freelancers. As long as you are at least 18 years old, you can quickly set up a profile and begin building your career.
Exercise Regularly
Physical activity can do wonders for relieving stress and reducing anxiety and depression symptoms. Find a fun exercise routine that you can fit into your daily life. Many teens enjoy practicing yoga, Zumba, or joining a local running club.
Abandon Your Devices
If you're like most teenagers, you spend large chunks of your day staring at the screen on your computer, phone, or tablet. Take a break from all of your electronic devices.
Social media, in particular, has been linked to various health issues. If you want to stave off anxiety and depression, put your phone down for moments throughout the day.
Spend Time in Nature

One of the best things you can do for your overall health and wellbeing is to head outdoors. Whether it's taking a walk, going hiking, or sitting on the patio while you work, being in nature can provide you with much-needed vitamin D and lower your stress levels.
Get Creative

As a teen, you likely have some pretty complex emotions happening inside. So pick up a creative activity like journaling, poetry, playing an instrument, or painting to express your thoughts and feelings. That will help you kick your anxiety to the curb!
Contemplate Your Life

Contemplation goes a long way in maintaining your mental health. Each day, spend 10 minutes doing a mindfulness meditation practice. Apps like Calm and Headspace can help you get started.
Stay Positive

Lastly, being positive is crucial to reducing stress. The way you talk to yourself means a great deal. And we're not just talking about speaking verbally. Stop it with the negative self-talk, and write out a positive affirmation that you repeat throughout the day. You are strong, confident, and fortunate. Let yourself know it!
Another way to boost positivity is to clean, declutter, and organize your bedroom. This will limit negative thoughts and stress while improving your focus.
Conclusion

Anxiety and depression are constantly on the rise among teenagers. Finding self-care strategies that fit your lifestyle and schedule is crucial if you want to maintain your mental health and wellbeing. Follow the tips above, and keep looking for other ways to reduce stress and enrich your life. In no time, you'll be happier and healthier than ever!
Image via Unsplash
Navigate a Move With Your Teen Using These Strategies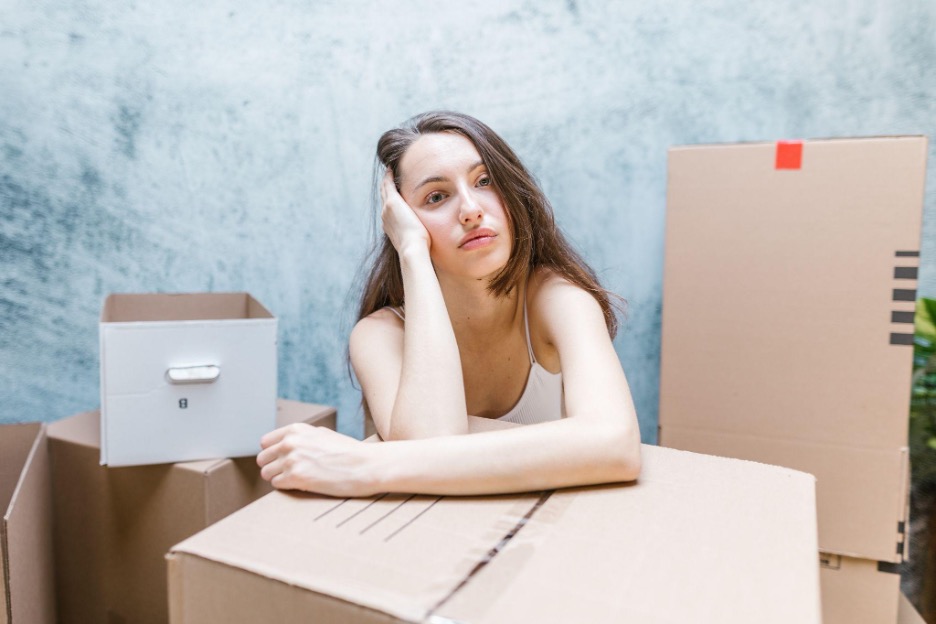 Moving with teenagers can be a major challenge for the entire family. Not only are there important details to consider–like finding a new school–it's also a tough adjustment for older kids who have already established social connections, extracurricular activities, and after-school jobs. The good news is that there are several things you can do to lessen your teen's stress about moving and turn it into a positive process for everyone in the family.
You might start by learning all you can about the school district, requesting a tour of the facilities, and looking for helpful resources that will allow your child to succeed in their new classroom. Take a look around the Knappa School District website with your teen to get started. You can also turn the move into an exciting opportunity for your teen by doing a little research.
Focus on the positives
Moving to an unfamiliar area can be stressful, but if you can focus on the positive aspects of the move, your teen may develop a better outlook. Do a little research into the new neighborhood and look for fun events your family might take part in, new restaurants you can visit, and potential spots for an after-school job. Take a tour with your family, if possible, and get to know where things are so the first week won't be overwhelming. The more you can focus on the positive aspects of the move, the easier it will be for your teen to do the same.
Get organized, hire movers, and plan early

While the idea of moving to a new area can be stressful, a large part of that stress can be alleviated by ensuring that the move itself is well-planned and organized. Not only will this help you reduce anxiety, it will eliminate those feelings for your teen as well and allow them to focus on making a smooth transition. Start by gathering packing supplies early on, creating packing lists, and keeping the process neat and orderly. You may also want to book the moving company well ahead of the big day to ensure that they're available when you need them. Search "movers near me" to find the top-rated moving companies and compare quotes, which will save you money and give you peace of mind at the same time.
Help your teen stay connected and make new friends
Even with solid planning, a move to a new school can be a difficult transition for a teen. Leaving a familiar situation and friend group is always hard, but you can make it easier by helping them stay connected with their former classmates. Make sure they have phone numbers, email addresses, and usernames for the friends they want to stay in touch with. If you can't get information for certain people, utilize an online search engine to reconnect by putting in their name, school, and graduation date (if applicable). You can even use this tool to get in touch with some of your own former classmates; if they have kids, this is a great way to help your teen make new connections.
Get involved
While navigating a move requires a lot of planning and time-consuming preparations, it's important for you to show your teen that you care about their experience by getting involved and utilizing communication tools so that everyone is on the same page. You might go shopping for a few things for their new bedroom or find a fun activity in the new neighborhood that you can do together, such as a cake-decorating class at your local arts and crafts store. Being able to lean on family for support during this time will allow your teen to carry some comfort and familiarity with them as they adjust to their new surroundings.
Moving can be hard on everyone in the family, but with some careful planning, you can ensure that the adjustment isn't insurmountable. Plan well by hiring movers and getting organized as early as possible, and help your loved ones stay connected with old friends even as they make new ones.
Need to get in touch with someone in the new school district? Reach out to the Knappa School District.
Photo via Pexels